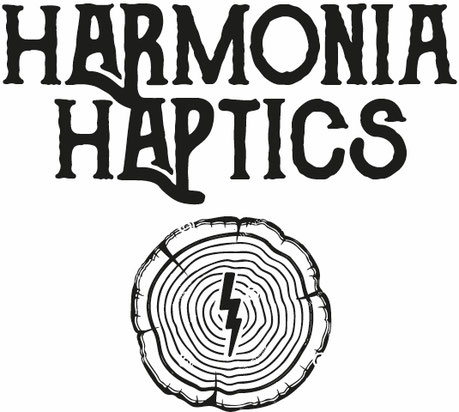 ---
HARMONIA HAPTICS by LOST IN HARMONIA®
OFFERS STREET-STYLE INSPIRED ACCESSORIES & CLOTHING BASICS.
DESIGN DNA
WE CREATE MINIMALISTIC HIGH-QUALITY PRODUCTS THAT BRING NATURE AND URBAN ELEMENTS TOGETHER.
WE SERVE MODERN CLASSICS THAT ARE LONG-LASTING RELATING TO MATERIAL AS WELL AS STYLE. NOT JUST PRODUCTS FOR A SEASON. AN ADDITIONAL APPROACH TOWARDS SUSTAINABILITY.
MINIMALISM
WE HAVE A HOLISTIC WAY OF THINKING RELATED TO MINIMALISM. THIS STARTS WITH AN "AS MUCH AS IS NECESSARY" DESIGN OF EACH STYLE, CONTINUES WITH A NEEDFUL NUMBER OF STYLES WITHIN THE COLLECTION AND ENDS WITH AN ESSENTIAL COLORWAY.
MATERIAL, COLLECTION & COLOR
ALL PRODUCTS ARE ECOLOGICAL AND FAIR, MADE OF ORGANIC COTTON, BLENDS, CELLULOSE MAN-MADE FIBRES LIKE MODAL OR RECYCLED POLYESTER MADE OF OLD PET-BOTTLES.
THE FIRST COLLECTION OFFERS A VARIATION OF ESSENTIAL & SPECIAL HEATHER FABRICS.
---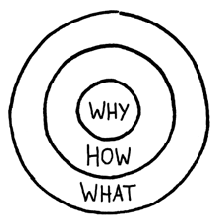 WHY
AT HARMONIA HAPTICS WE BELIEVE IN THE POWER OF SIMPLICITY. WE BELIEVE IN THE METHOD OF DOING THINGS "REDUCED TO THE MAX".
HOW
TO SPREAD THAT IDEA WE MAKE SURE OUR PRODUCTS ARE MADE WITH THE HIGHEST AESTHETIC APPEAL, ARE SIMPLE & SWEET AND SEND OUT A POSITIVE MESSAGE TO THE WORLD.
WHAT
WE SELL TEXTILE ACCESSORIES & CLOTHES THAT ARE HIGHLY STYLIZED, HAVE A GREAT HAPTIC, ARE ECO-FAIR AND LONG-LASTING.
---
MISSION
IN A WORLD OF MASS PRODUCTION AND OVER COMSUMPTION SOLID QUALITY AND A THOUGHT-OUT DESIGN ARE THE FACTS THAT MAKE THE DIFFERENCE. WE FOLLOW THESE IDEAS THROUGH ALL OUR PRODUCTS AND ALL OUR ACTIONS.
---
DEDICATED TO
TEXTILE BRANDS, COMPANIES AND THE IMPRINT INDUSTRIES THAT TAKE CARE OF THEIR ENVIRONMENT, BEING AWARE OF THEIR CORPORATE SOCIAL RESPONSIBILITY (CSR).
---
TARGET GROUPS
NOWADAYS MANY OF THE YOUNGER PEOPLE (GENERATION Y, MILLENIUM KIDS, GENERATION Z) AND EARLY ADOPTERS (LOHAS) ARE LIVING A DYNAMIC URBAN LIFE. LONGING FOR A MEANINGFUL EXISTENCE, THEY ARE CELEBRATING NATURE. NATURE IS CALMING AND INSPIRATIONAL. INNOVATION IS STATE OF THE ART BUT IN AN ECO-TECHNOLOGICAL UND SOCIO-CULTURAL WAY.
OUR TIME IS SHAPED BY A PARADIGM CHANGE WITH AN UNTERSTANDING THAT RESSOURCES ARE LIMITED. BEING AWARE OF WHAT ECOLOGICAL AND SOCIAL EFFECTS OUR OWN ACTIONS HAVE. CUSTOM-MADE AND SUSTAINABLE LIFESTYLE-PRODUCTS ARE STILL A NICHE BUT WITH A HIGH POTENTIAL FOR GROWTH. THERE IS AN INCREASING IMPORTANCE IN ETHICAL CONSUMPTION.
---
ABOUT HARMONIA
"IS THERE A PLACE CALLED HARMONIA?"
MY FOUR-YEAR-OLD DAUGHTER ASKED ME AND I SAID THAT I AM NOT SURE, BUT THAT IT SOUNDS GREAT. WE SHOULD CREATE OUR OWN HARMONIA.
LET´S GET LOST! PRESS THE PAUSE BUTTON AND LET THOUGHTS FREE. HARMONIA IS A STATE OF FLOW. SLOW AND AWARE INSTEAD OF FAST AND HAUNTED.
ESPECIALLY IN THE FASHION INDUSTRY EVERYTHING IS FAST. ONE TREND FOLLOWS THE OTHER, EACH MONTH A NEW COLLECTION. TWELVE SEASONS A YEAR. THIS INDUCES WASTING RESSOURCES AND KEEPS US FROM LIVING NOW.
TIMELESS DESIGN, HIGH-QUALITY AND A SUSTAINABLE APPROACH...
THIS IS OUR CHOICE! IT CAN BE SIMPLE!
---
ABOUT HAPTICS
HAPTICS IS ANY FORM OF INTERACTION INVOLVING TOUCH. FOR US THIS MEANS HOW WE RECOGNIZE FABRICS THROUGH TOUCH, HOW WE COMMUNICATE VIA OUR HAPTIC PRODUCTS AND AT LEAST THE WAY WE CREATE AN AESTHETIC & LASTING EFFECT IN YOUR MINDS.
---